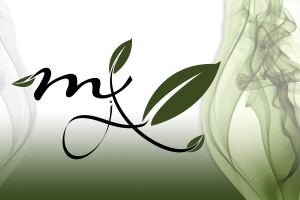 Terms and Conditions / Privacy Policy.
Our general operations including processing & shipping run from Monday – Friday (Holidays not included). Transactions are performed in $US Dollars. Your information is kept private and is not given or sold to any third parties. By accepting the terms & conditions upon check-out, you are agreeing to the terms herein. We reserve the right to refuse service for reasons including (but not limited to) abusive/threatening language and attitudes, non-compliance to our policies or other reasons that would create a lack of trust and other unpleasantness emanating from the customer, etc.
Payment
We accept all major credit cards. Declines: Sometimes cards are declined for various reasons including (but not limited to): incorrect billing zip codes, typos, insufficient funds, the credit card holder's bank having a high fraud alert program, etc. Declines will typically show up as a charge and then a reversal on your account (which can take 3-5 business days to complete). What may appear to be a 'charge' for a declined order is in actuality not (we do not have access to nor are holding any monies associated with these declines and thus can not issue a reversal on our own). We appreciate your patience in order for the banks and our processor to complete this reversal process. We will not refund declines in any other fashion, it must be done using the correct aforementioned method.  If the customer decides that they no longer want the product after the insufficient funds scenario has been brought to their attention, Morganic Aromas, Inc. reserves the right to refund all but the transaction fee.
Shipping
We offer our customers USPS Priority Flat-Rate shipping. Delivery is typically between 1 – 4 days from purchase date (Holidays & Weekends not included) depending on the option you choose and your distance from South Florida. We try our best to ship all orders within 24 hours. We do not ship on Saturdays. Shipping Delays: We are not responsible for shipping errors via USPS. We will not refund delayed shipments due to USPS errors. We will of course replace items lost by the post office, if it hasn't arrived within 1 week from the proposed arrival date. If the customer's submitted address is incorrect or deemed non-deliverable by USPS, it is the customer's responsibility to reply to, resend and/or confirm the correct shipping address prior to Morganic Aromas shipping the actual order (in order to avoid the package shipping to the wrong address).
Returns/Exchanges
In order to be eligible for refunds or exchanges, the customer must contact us within 7 days of delivery. We offer an exchange of our products if it was damaged during shipping or if it's defective. It must meet the aforementioned criteria to be accepted as a refundable item. We unfortunately cannot refund shipping costs for returns/exchanges that fall out of the aforementioned criteria range. A restocking fee of 13.5% may be subtracted from the refund/exchange or a lesser value item may be exchanged to cover the restocking process.